SCHOENBERG, FINKEL, NEWMAN & ROSENBERG
SFNR is a premier business-focused law firm, with roots in Chicago dating back to 1947. Their founding principle still guides them today: long-lasting client relationships based on trust, communication and responsiveness, paired with exceptional legal counsel.Their clients range from public corporations to entrepreneurs, with an emphasis on representing small to mid-sized businesses.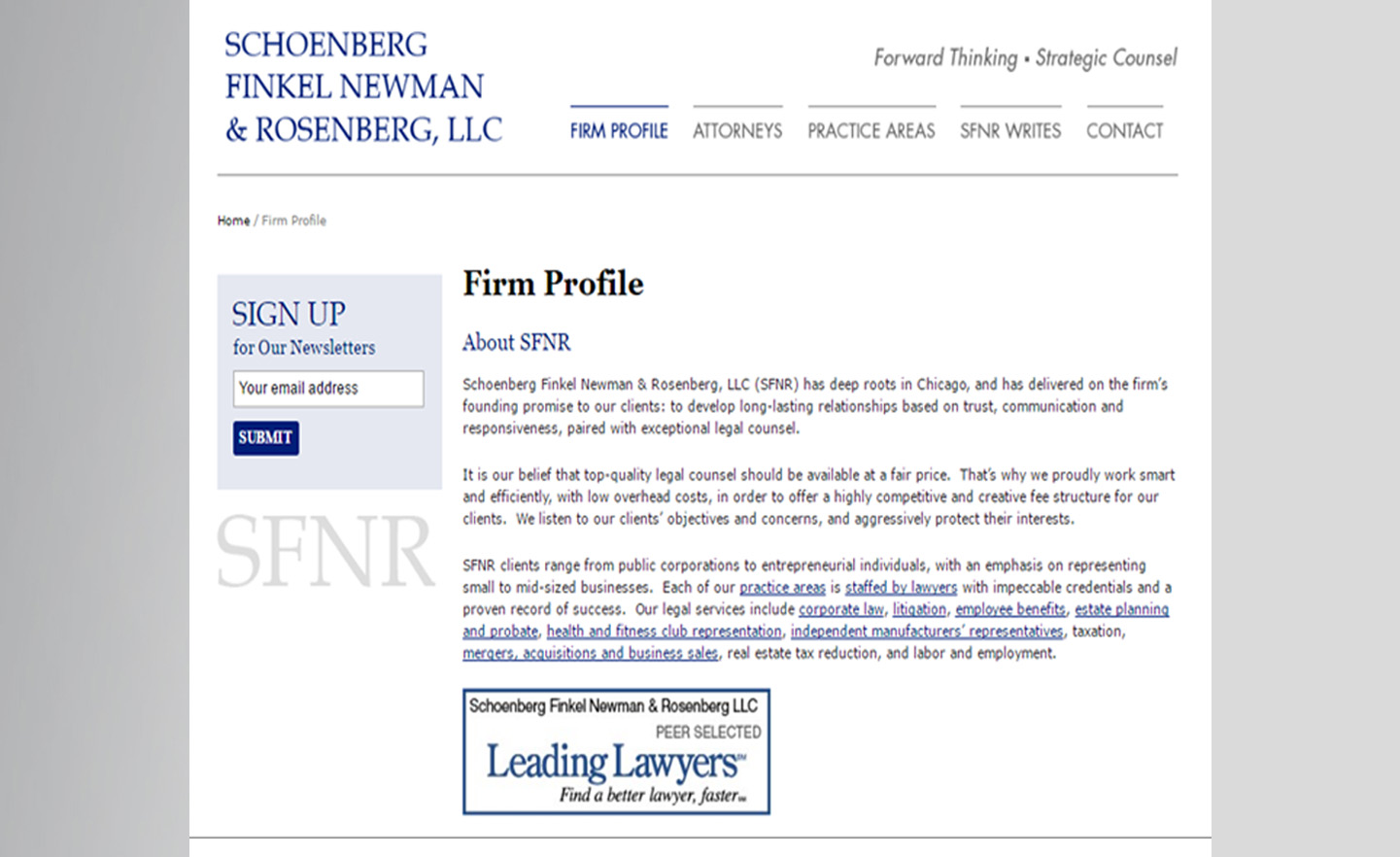 For more case studies, see how we've transformed nearly
45 private equity firms and their portfolio companies.